(N27)Facilities across the UK chosen for Pre-Games Training Camp guide

3 March 2008
Over 600 sports facilities from across the UK will appear in the London 2012 Pre-Games Training Camp Guide.
The record number was selected according to specific criteria and shows the high quality of sports facilities available in every nation and region of the UK. They will offer athletes from across the world the opportunity to train and acclimatise in their sport ahead of the London 2012 Games.
The Guide will be published at the Beijing 2008 Games, with a new website showcasing the options. National Olympic Committeess (NOCs) and National Paralympic Committees (NPCs) will be able to decide where to base themselves or where to send individual athletes to prepare.
The London 2012 Organising Committee (LOCOG) is offering NOCs and NPCs up to £25,000 to encourage teams to base themselves in the UK.
Sebastian Coe, Chair of LOCOG, said: 'We said that we wanted the London Games to be for athletes, and the facilities listed in this Guide will really help overseas athletes prepare well. It also provides a great opportunity for towns throughout the UK to get involved in our plans.
'The process we have been through shows a great spread of high quality facilities throughout the UK that can be used by elite level athletes. The new website will continue to be an asset to keep an up-to-date log of the elite facilities we have across the UK.'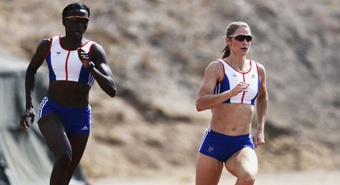 Entry number 18 in the London section:
Crystal Palace National Sports Centre
Sports: Archery, Athletics, Swimming, Diving, Synchronised Swimming, Water Polo, Badminton, Basketball, Boxing, Fencing, Trampoline, Handball, Judo, Modern Pentathlon, Table Tennis, Triathlon, Indoor Volleyball, Weightlifting, Wrestling
Consortium Name: South East London Cluster
Go to News Index

3/03/08 Last Updated 3/3/08